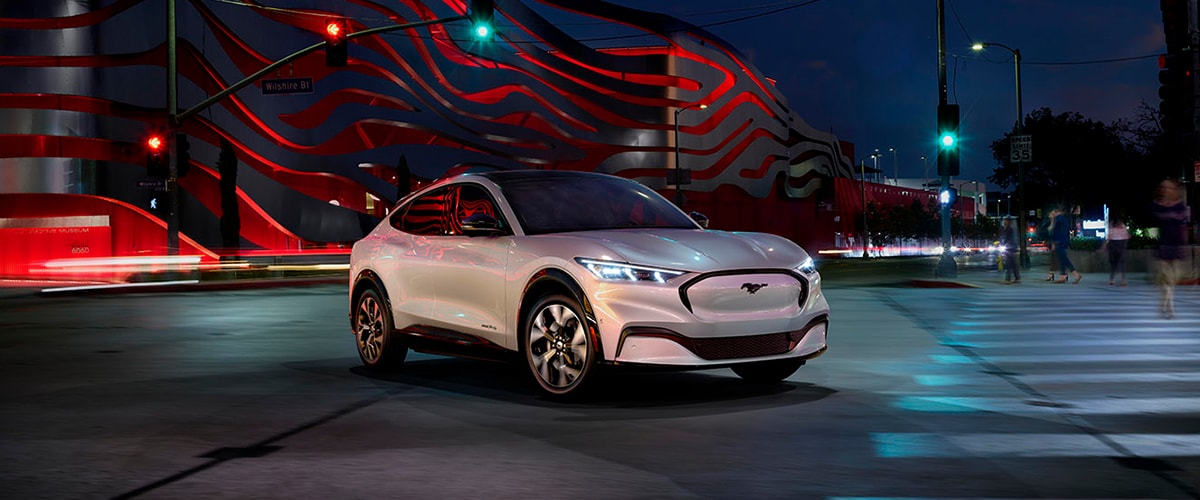 The 2021 Ford
Mustang Mach-E
Get Ready for Excitement with the 2021 Ford Mustang Mach-E
One of the most exciting bits of Ford news in recent history is the announcement of a new electric SUV joining the Mustang lineup, and we've already received a lot of questions about the 2021 Ford Mustang Mach-E. This all-electric SUV captivates with its performance while having the benefits that come with buying an electric vehicle, like lower power costs and zero-emissions. If you're looking for Ford Mustang Mach-E details, keep reading or contact our Ford dealership today!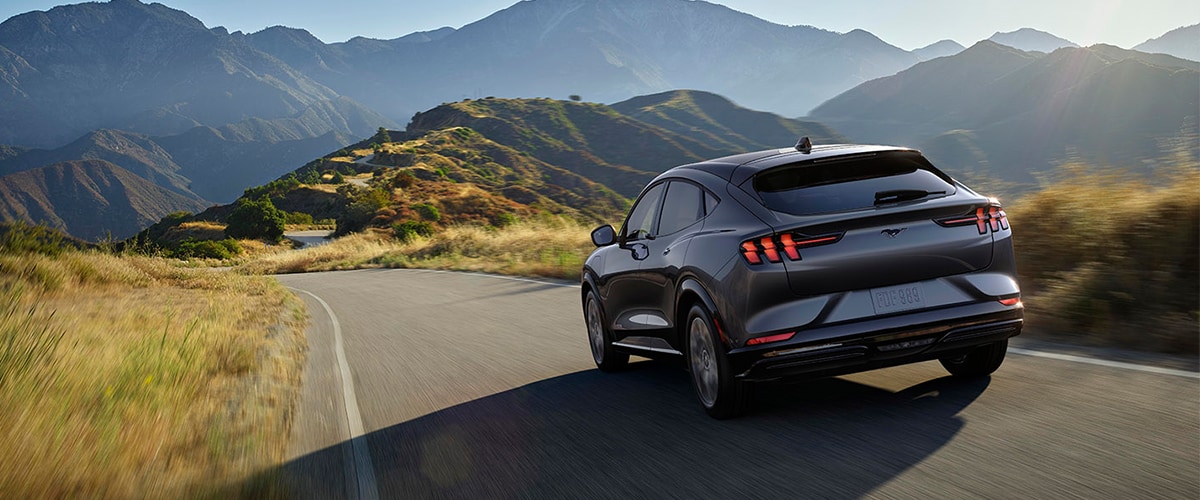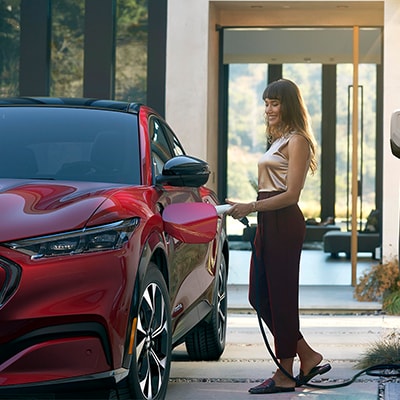 Electrifying Performance
The highlight of the Ford Mustang Mach-E is, of course, the electric engine, which maximizes efficiency and performance. Some models will sport a range of up to 300 miles on a single charge, and it's easy to recharge this electric SUV's battery. Drivers will enjoy a terrific electric all-wheel drive system while also having a lot of power, up to 459 horsepower, to work with!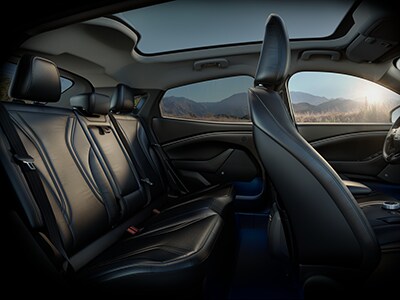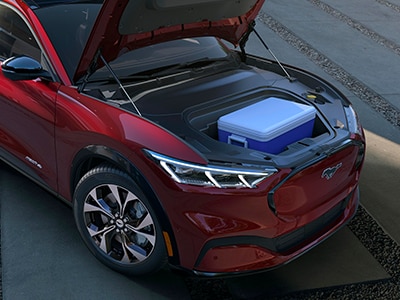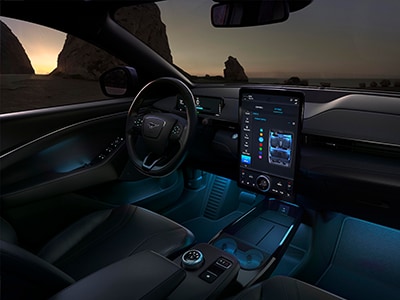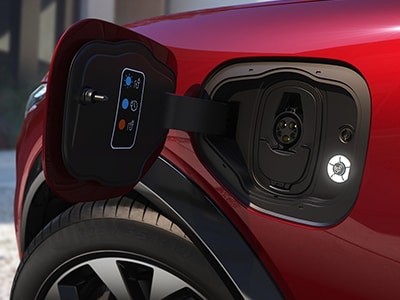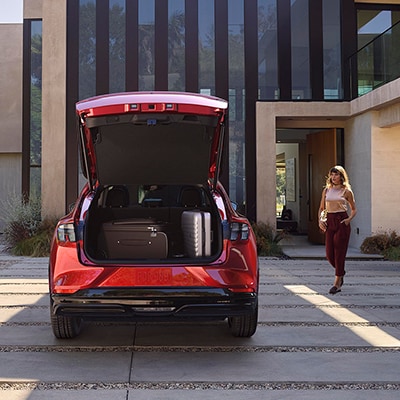 Design
The Ford Mustang Mach-E is unique in that it's the first Ford Mustang SUV. This design grants drivers more passenger room and cargo space, which means you can get more use out of this new electric SUV. There is nearly 60 cubic feet of max cargo capacity, and there's even additional storage under the front hood where an engine would be. Plus, the Ford Mustang Mach-E offers quality materials for every cabin surface!
Features
The new Ford Mustang Mach-E is brilliant, and it's the features that show that as much as the engineering. This new electric SUV comes standard with driver-assist technologies, like blind-spot monitoring, while offering more to help with parallel parking and other tough driving tasks. The Ford Mustang Mach-E also offers features like Apple CarPlay, Phone as a Key functionality, and a 360-degree camera view!
Ford Mustang Mach-E Trim Levels
Power and smarts come in every new Ford Mustang Mach-E for sale, but drivers will have four trim levels to choose from for the new electric SUV, which we cover below.
Select: The base model is powerful, with up to 417 pound-feet of torque, and has a range around 230 miles on one charge. It also comes standard with features like a wireless phone charging pad and a 15.5-inch touchscreen display.
California Route 1: This rear-wheel-drive-only model has a range of 300 miles while still providing a lot of power, and it adds features like a panoramic glass sunroof to help you soak in the nice weather.
Premium: There are many options for this trim, like extended range and all-wheel drive, and it adds even more features, like a memory system for the driver's seat and a hands-free rear liftgate.
Ford Mustang Mach-E GT: Ford Mustang GT models are synonymous with performance, and the Ford Mustang Mach-E GT is no different. It will provide 459 horsepower and 612 pound-feet of torque while coming with unique and stylish accents to show it off.
So, there is a lot to enjoy in every new Ford Mustang Mach-E, and if you have other questions about this new electric SUV, be sure to reach out to our Ford dealership!